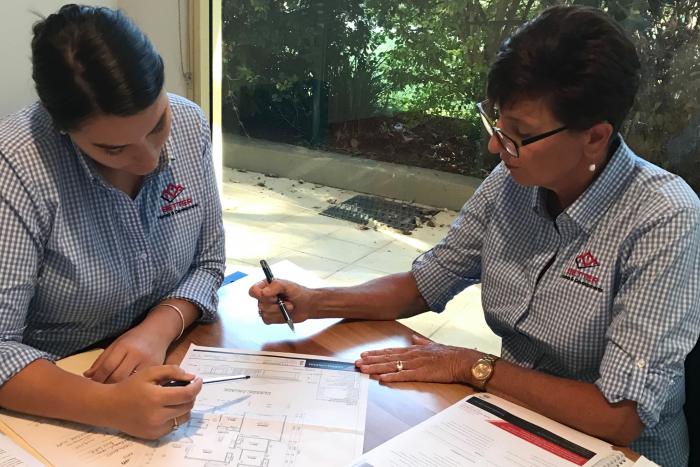 With the upcoming opening of our new display home at the Sovereign Hills Display Village in Port Macquarie we are pleased to announce our New Home Consultancy team.
Bobbi Jones and Tina Madden will jointly manage our new display home which will be open 7 days a week from 10am to 4pm.
Bobbi, a long term Port Macquarie local joined Better Homes early in 2017 after the retirement of our much loved consultant Phil Satchell and has only gone from strength to strength since taking over the reins. Bobbi's background in the service and hospitality industry has played a major part in her early success. This is mainly attributed to her ability to effectively communicate with clients to ensure both parties are on the same page and are looking to achieve the best outcome when it comes to meeting the real needs of home buyers. Bobbi's genuine desire to build long term relationships with our clients is so important in our industry.
Tina, also well known in our region joins the team after a very successful and long term career in the retirement and aged care industry. Tina's previous role covers an extensive list of responsibilities from home unit sales through to retirement village management. This role was obviously very service based with Tina clearly having the passion to ensure the best possible outcome is achieved for her clients on every occasion. Once again these attributes will only benefit the Better Homes brand and ultimately our clients.
Bobbi and Tina will very much be team focussed and look forward to welcoming all to the new display when the front door officially opens.